adjective
---
Delicious • Tasty • Gorgeous • Superb • Wonderful • Terrific • Delightful
BOOK a table Private Event Enquiries
Modern Mediterranean dining showcasing city skyline views, headed by internationally acclaimed Chef In Residence, David Tsirekas.
Best Greek Restaurant QLD 2018 – Restaurant Catering Awards for Excellence.
Call our friendly team on 07 3844 1166.
Email us at dine@nostimorestaurant.com.au
29 Edmondstone Street
South Brisbane
Open 7 days
Lunch
11:30am – 3:00pm Monday – Saturday
11:30am – 4:00pm Sunday
Dinner
5:30pm – 9:00pm Monday – Friday
5:30pm – 10:00pm Saturday
Closed on public holidays









Our mission is to deliver authentically delicious Greek cuisine with a generous helping of exceptional Greek hospitality.
We present to you, our family, a delicious dining experience;
delighting taste, sight, smell and sound with a uniquely Greek flair.
nostimo represents the beginning of a new chapter, while paying tribute to our beginning.
Everything you already love, deliciously renewed and refined.
For a taste of the Mediterranean and a dinner you won't forget, join us at South Brisbane's leading Greek restaurant.
private dining
Nostimo's private dining room features thousands of cascading komboloi (Greek worry beads), a custom marble banquet table comfortably seating up to 12 guests and houses some of our finest Mediterranean wines. Indulge in an exclusive dining experience, perfect for meetings, entertaining clients or special celebrations. This private space is subject to minimum spends. Bookings essential.
Private Event Enquiries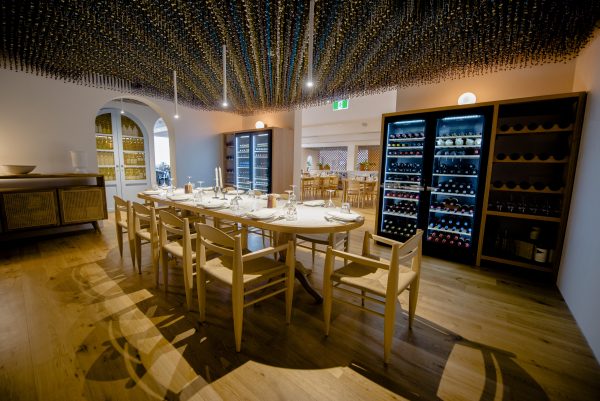 delicious news
Sharing the latest Nostimo specials, exclusive recipes, celebrity chef profiles and more. Keep up to date with Brisbane's most delicious Greek restaurant.
SHOW ME
29 edmondstone street, south brisbane qld 4101
po box 5067, south brisbane qld 4101
Mon-Fri11.30am – 3.00pm
5.30pm – 9.00pm
Sat:11.30am – 3.00pm
5.30pm – 10.00pm
Sun:11.30am – 4.00pm
Public Holidays:CLOSED