adjective
---
Delicious • Tasty • Gorgeous • Superb • Wonderful • Terrific • Delightful
BOOK a table Private Event Enquiries
Award winning, iconic, dining showcasing Brisbane city skyline views. All just a short walk from the magnificent Brisbane Southbank Parklands.
Best Dining QLD 2021 – Clubs QLD Awards for Excellence.
For bookings, call 07 3844 1166, email us at dine@nostimorestaurant.com.au or click on Reservations.
private dining
Nostimo Restaurant Bar's private dining room features thousands of cascading komboloi (Greek worry beads), a custom marble banquet table comfortably seating up to 12 guests and houses some of our finest Mediterranean wines.
Indulge in an exclusive dining experience, perfect for meetings, entertaining clients or special celebrations. Bookings are essential!
Private Event Enquiries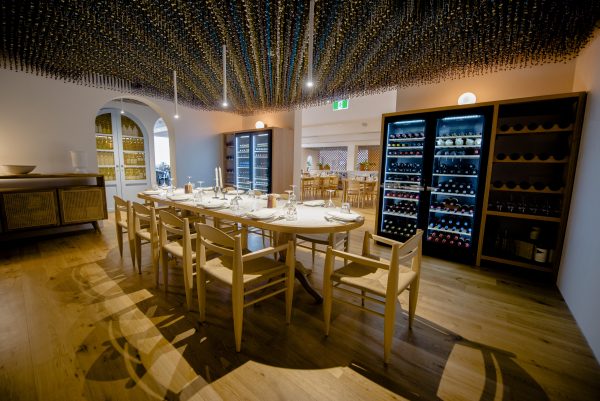 delicious news
Sharing the latest Nostimo specials, exclusive recipes, celebrity chef profiles and more. Keep up to date with Brisbane's most delicious Greek restaurant.
SIGN UP NOW
what's on
It's true what they say – the Greeks sure know how to throw a party. Celebrate all your favourite calendar events at Nostimo Restaurant Bar: Mother's Day, Melbourne Cup and everything in between.
Plus, embark on a culinary journey with our Celebrity Chef dinners and events.
Show Me